Complain: "The last time i bought SMTP from your site, it said unlimited but it only sent **** emails and stopped."
Cause Unlimited SMTP lost connection and error
+ The first reason: You send email at a very fast speed. Server is processing too much and hangs
+ 2nd cause: You send bulk emails with attachments.
How to fix?
Reduce email sending speed appropriately.
If you send mail as Plain Text: The best email sending speed is 1 mails per second
if you send email with attachment: The best email sending speed is 5 mails per second 
You can configure higher mail sending speed if the server still doesn't hang
SMTP DEDICATED SERVER - FULL SPF, DKIM, DMARC CONFIGURED ( NEW & FRESH ) FOR PRIVATE DOMAIN MAIL - ORDER HERE
Speed/ hours: 8000 emails / hours for Plain Text
You should calculate how to have a reasonable mail sending speed without the server crashing
This is the standard bulk mail configuration with Turbo Mailer in Plain Text - Other software configures SMTP similarly
Attention: Turbo Mail has too many users so if you use SMTP (hacked / cracked). You will kill SMTP very quickly. You should only send bulk mail with a mailing list: Private Domain Mail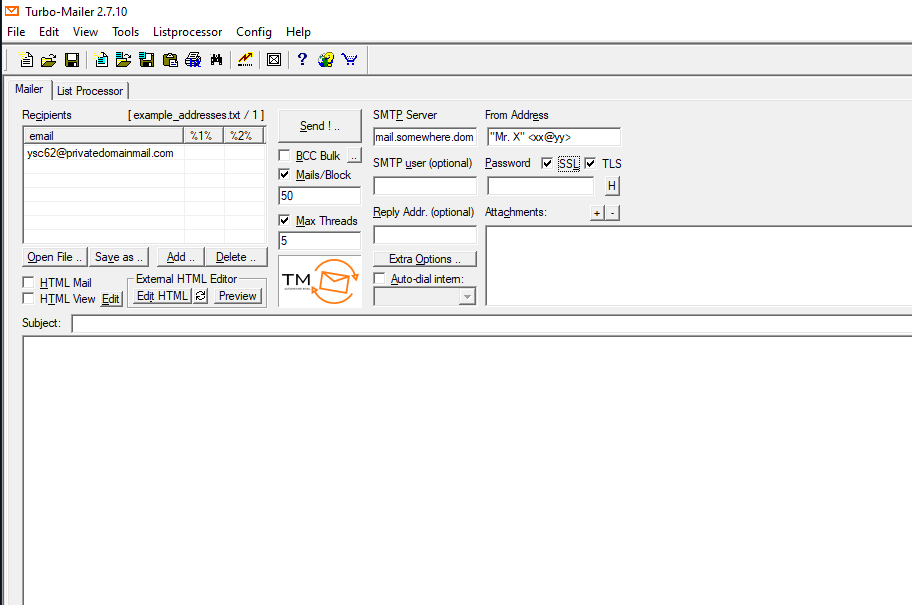 The software supports SMTP mail speed control - Demo Video